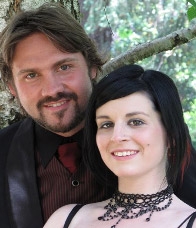 Tony was introduced to us by our marriage celebrant Max Wilton. I took my Dad to our first meeting and Tony was genuine and obliging and had a wide range of photos for us to look at.I loved his style of photography and even more .. the very fair price of his packages, including travel to come to our wedding, about 50 minutes away. We decided to go with Tony right there and then.
On the day Tony was there waiting for us at our pre-wedding " park " where he took some lovely family photos of my Bridesmaids and photos of myself ...from there he went on to photograph " the boys " at our wedding venue,and then of course, all the special moments at the chapel.In the end we had a great mix of photos, and Tony even took the time to photograph our special family groups,a mix of many generations, just as we requested..On the day Tony was light-hearted and fun and had us all very much at ease while capturing our photos.
Thank you Tony, and a big thank you to Max also!
Joanne & Chris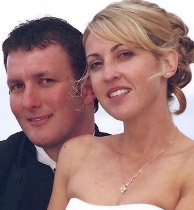 We chose Tony for our Wedding Day after our first interview...
We found Tony to be very obliging, and friendly, but with an underlying professional manner, and his rates fitted our budget precisely.
Our beach side ceremony went very well with photos to match.Tony mingled amongst our guests, busily snapping away, but somehow never too conspicuous ! "How does he do that ?" His quick, fuss-free set up of our signing table( the weather was about to change) was wonderful, and the photos were quite unique.One of my favorites is our " looking out to sea " photo.When we re- ordered, our photo enlargements the colors looked exactly like the originals...
Needless to say were very happy with our photos & the service ..Thank you Tony!
Tika & Andrew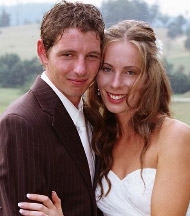 Seeing as I was living in Queensland,but marrying in Gippsland,it was my Mum who first sourced Tony for me,and when I finally met him I was very pleased.Tony proved to be a very nice man and someone I warmed to straight away. While he was happily showing me samples of his work I couldn't believe his very reasonable prices for the quality!On our HOT wedding day Tony was punctual, very creative and ever-obliging, and discreetly professional....
The mix of candid and posed shots were just wonderful .. and all are now in our photo album.It was SO very hot on our wedding day, but Tony never missed a moment.We were very glad to have had him with us on that day, and we wish him well. Thanks Mum!
Thank you Tony, wonderful job!
Kitty & Chris